How to Find a Quality Hunting Spot
Finding a new hunting spot is often a lengthy and frustrating proposition. Honestly, in Colorado you can go just about anywhere and find game. Many times of the year though, concentrations of game are found in pockets. Quite literally, a hunter focusing on one spot can be in bucks constantly while another a half mile away will be fortunate to see a couple small bucks in an entire season. Depending on the season, elk can be equally hard to find. Hunting pressure may blow them out of areas they have frequented all summer and early fall. One trick is to locate spots they blow in to or through consistently. There are other hidey holes that they run to for cover year after year.
My experience is you have to hunt a specific location for at least 3 years before you learn it well enough to be successful consistently. Too often hunters waste many years jumping from spot to spot trying to find that perfect place. Wasting an entire season, not to mention the costs associated with a hunt (especially for non-resident hunters) gets to be VERY expensive. Scout Colorado can not only put you in a quality location, but give you tips on how to hunt it to maximize your chances for success. I have taken 16 elk in the last 12 years (12 bulls & 4 cows on secondary tags) and chosen NOT to fill several tags during that time, despite excellent opportunities simply because my freezer was too full and there was no need. I have also consistently killed much better than average bucks year after year, despite some of the terrible hunting conditions Colorado has had in recent years. Drought and warm weather for your hunt certainly doesn't help, but it is not a reason to come home empty handed.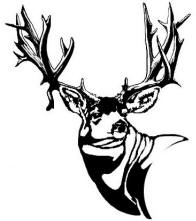 Scout Colorado, LLC